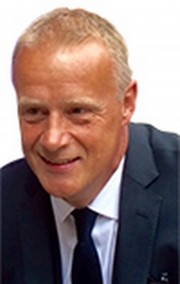 Austin, TX, September 21, 2015 (Newswire.com) - Innova Art Ltd, a worldwide leader in digital fine art and specialty papers, announces the appointment of Chris Crangle as Director of Digital Fine Art within the management of the organization.
Mr. Crangle has over thirty years of experience in the digital fine art and imaging industry and was formerly Global Business Director with Canson, managing sales and distribution on over 100 countries specific to the Canson Infinity brand. Innova's Managing Directors, Mike Ramos-Gonzalez and Wayne Connelly, welcomed Chris to the team and look forward to continued growth with the worldwide distribution network.
Mike Ramos-Gonzalez said, "Chris brings exactly the experience we need to further enhance the reputation and reach of the Innova Art brand, and to ensure that we stay ahead of the pack in terms of innovative, award-winning digital imaging products."
Innova Art has invested heavily in recent years; developing proprietary coatings and in adding a new European distribution and converting hub based at its 4.5 acre site in Andover, Hampshire, UK.
Wayne Connelly adds, "All of our investment has yielded significant growth in new markets and channels. Our creative approach; developing products that anticipate, not follow, market trends, has vastly increased our customer base. Chris's appointment strengthens our management team, helping us to consolidate all the gains we have made, and to seek out new business opportunities."
 "I'm very excited to be joining such an innovative and dynamic business as Innova Art, renowned as a market leader in terms of developing new products, bringing creativity and excellence to such a high demanding knowledgeable industry, "comments Crangle.
"We have ambitious plans to increase the global reach of the company by strengthening our brands and international distribution channels. Most importantly, I'll be ensuring that we continue to support both our current and prospective distribution partners worldwide, and build on the customer support and product focus that has always been a culture I admired of Innova Art."
About Innova Art Ltd: When it comes to color-critical digital printing, Innova Art delivers innovative, high-quality papers, canvas, graphics substrates and specialty display solutions to the photographer, artist and graphics art professional.